Sectors we work in
Web Design for Startups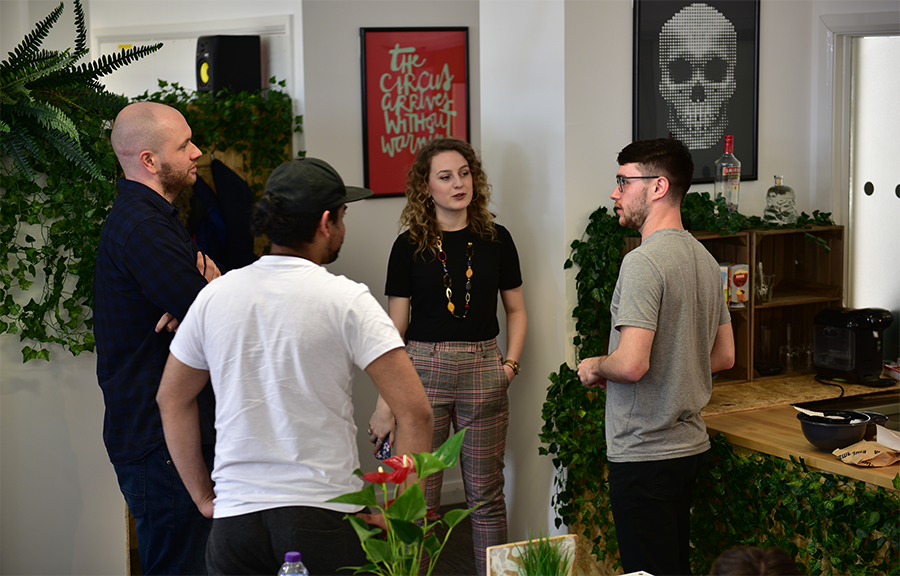 Our startup web design and development services work well for startups of any size. Whether you are looking for your first startup web site or a refresh of your existing site we can help. Working in Manchester but providing services nationwide, take a look at the brief overview of our startup services below...
Startup launchpads
If you already have a killer idea or product and just need a creative website to showcase it. Typically there won't be many pages to a startup website like this and we can get really creative with our design and development to show off what you're bringing to the world. On top of this we'll measure the results from your site to make sure we're driving customers and signups to you. These kinds of web sites provide an affordable option to startups looking to get off the ground quickly.
Check out our Atcha case study to see a great example of how we took a killer concept and turned it into a stunning one-page website.
Refining your current site
If you've already built a web site for your startup product or service and it's not quite hitting the mark. We'll come in and review your current and future goals, giving design and development enhancements that will hit these goals. We measure and analyse each change we make and provide essential A/B testing so there's no guesswork in what we do.
The whole shebang
We can use our expertise and experience with startup web sites to build your start up web site from the ground up, no matter the size. Smaller brochure style web sites that get your message out there are great but many startups require a little more. Maybe you'd like to build in a support system, a membership area, a way to take payments or a range of other functionality that goes a little beyond the smaller types of startup web sites. There isn't much design or development work we haven't completed for startups in the past and we love new challenges so let's talk about your idea and see what we can do.
The innovative premium drinks company Proof Drinks wanted a complete redesign of their website with added payment functionality. Take a look at our case study here.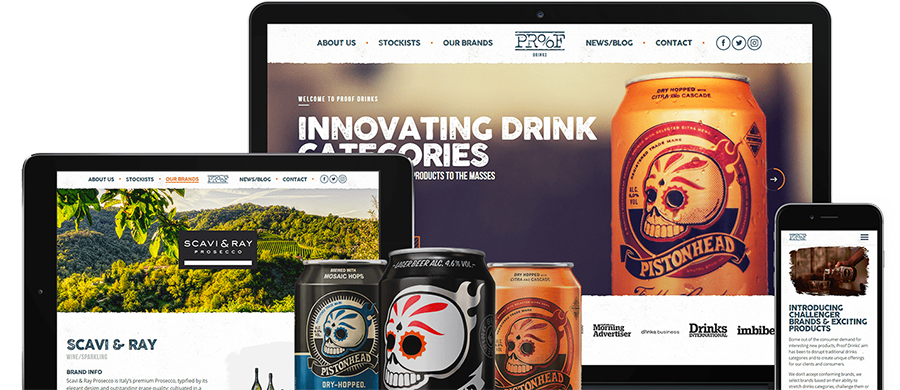 Extend your team with Supremo
We've found that many startups are solely focused on making their product or service better for their customers. Using us as an extension to your existing team of developers can help you keep your focus on these improvements, safe in the knowledge that your web site is being maintained and improved by experts. You keep focus on what you do best and we make sure that your web site is delivering people who will see these improvements.
Media owners Kyma used Supremo to extend their marketing team. We developed Kyma's brand identity and created strong visual assets that could be used across multiple platforms. Checkout the Kyma case study here.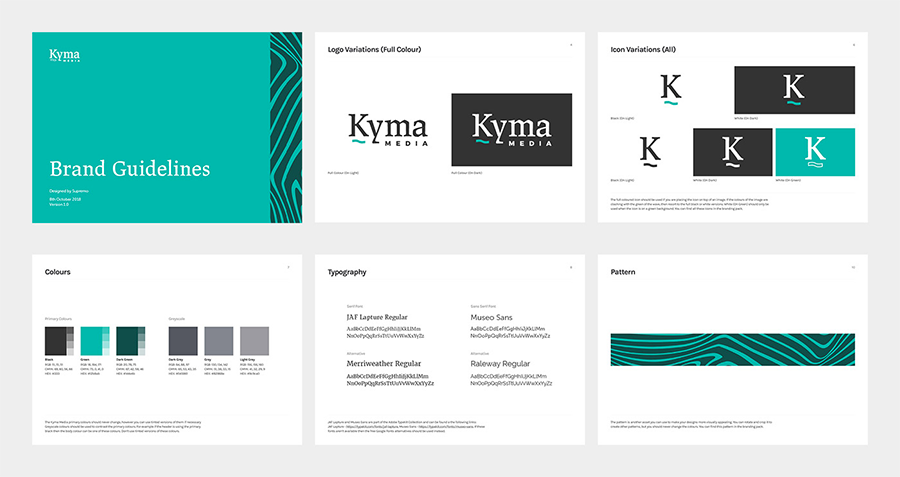 Want to get your startup off the ground?
We love working with new startups and exciting ideas. Fill out our project planner form or give us a call to get started.
"At CENTURY we were looking for an end-to-end solution for our website; UX, design and back end. Supremo have been fantastic to work with and have become a trusted partner for our team."

Anna Salt

— CENTURY

"They provided a site that was nothing short of brilliant – exceeding my expectations from a creative standpoint. They are a wonderful team to work with and I will definitely look to them again in the future should the opportunity arise. Thanks team!"

Christopher Malby-Tynan

— Hadean

"We worked with Supremo on the Ideal Insight website and we are very happy with the innovative design and outcome of the new site. The approach to the brief was fantastic and the consideration of all post-live edits has been great. Thanks from the Ideal Insight team!"

Leigh Ritchie

— Ideal Insight

"I worked with Supremo on the delivery of Ear to the Ground's new website. They understood the brief perfectly, showed enthusiasm from the get-go and provided a high-level of service throughout. A great team."

Kat Renshaw

— Ear To The Ground

"Really enjoyed working with Supremo. They are super organised, delivered against schedule and campaign microsite looks just great. Campaign exceeded our expectations. Definitely going back for our next project!"

Lucie Rybinova

— Vita Student

"I couldn't recommend Supremo enough. I worked closely but remotely with them on three different projects whilst working at Kairos Media. Each time they provided an excellent service with highly talented and creative individuals. I couldn't fault their timelines and communication."

Charlotte Wall

— Kairos Media